Pua Yew Boon, Lim Cui Wen & Quek ShuXin Published Modified 19 Apr 2021, 9:12 am
The man kneading the dough for roti canai at the mamak restaurant does his task as if he is an expert. But he had no formal training and upon arrival from Bangladesh three years ago, he learnt his skills on the job.
At another restaurant, the cook stands before the hot stove and prepares Hokkien mee. He had never heard of the dish nor tasted it until his arrival from Myanmar two years ago.
At the nasi lemak stall, the man who is cooking up a storm with his special sambal is Indonesian. He packs food for takeaways and until the recent Covid-19-imposed movement control order, he also worked as a waiter.
These three are examples of the thousands of foreign workers who have landed on our shores hoping to be given opportunities to earn a living. But most of them are working illegally.
Having entered the country without valid documentation or on student visas, they are at the mercy of employers who compel them to work for up to 14 hours a day with no rest days or holidays.
Each of them has a story to tell – a story of how they sold family heirlooms or mortgaged ancestral land to pay agents and middlemen to come to what they had considered a land of opportunity, to find the proverbial pot of gold.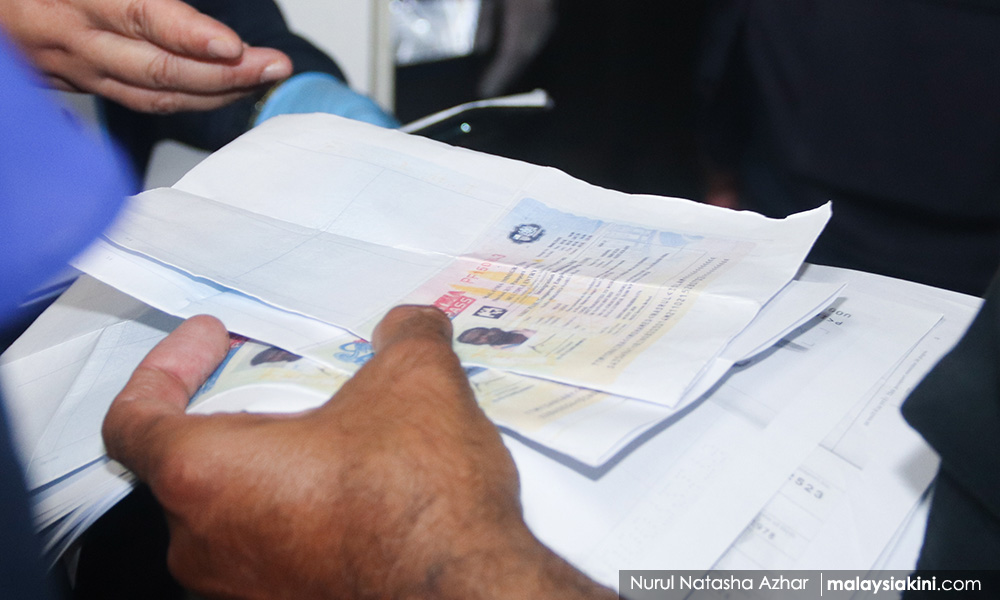 Episodes of hardship, disappointment and outright despair are common factors in their stories. Unscrupulous agents and demanding employers also feature extensively in their lives.
Large deficit
Like thousands of others, 'Amin', a 29-year-old Bangladeshi worker in a factory located in Nilai, Seremban has a woeful story to tell. He entered the country on a student visa about seven years ago and finally got a legal working permit through the '6P' amnesty programme held in 2016.
Amin was requested to pay the equivalent of RM8,000 to the educational institute in Bangladesh to organise his student visa. Another RM20,000 had to be paid to the Bangladeshi agent to arrange travel documents and a flight ticket.
Landing on our shores, he started off with an already large deficit with the agent justifying his large payment as "recruitment fees".
According to Amin, it's the norm to pay a huge amount in fees to an agent in Bangladesh and most of them know the money paid was for facilitating the process.
"Everybody paid, so I paid. Some of my friends paid even more. The agent promised us that we could start working and earning once we reach Malaysia."
Until his stay was legalised, Amin had to pay RM6,000 annually to renew his student visa until he obtained a work permit. And when he was working illegally between 2014 and 2016, deductions were also made from his monthly salary.
"I don't know why my employer did this but what I was told was it was 'recruitment fees' payable to the local agent."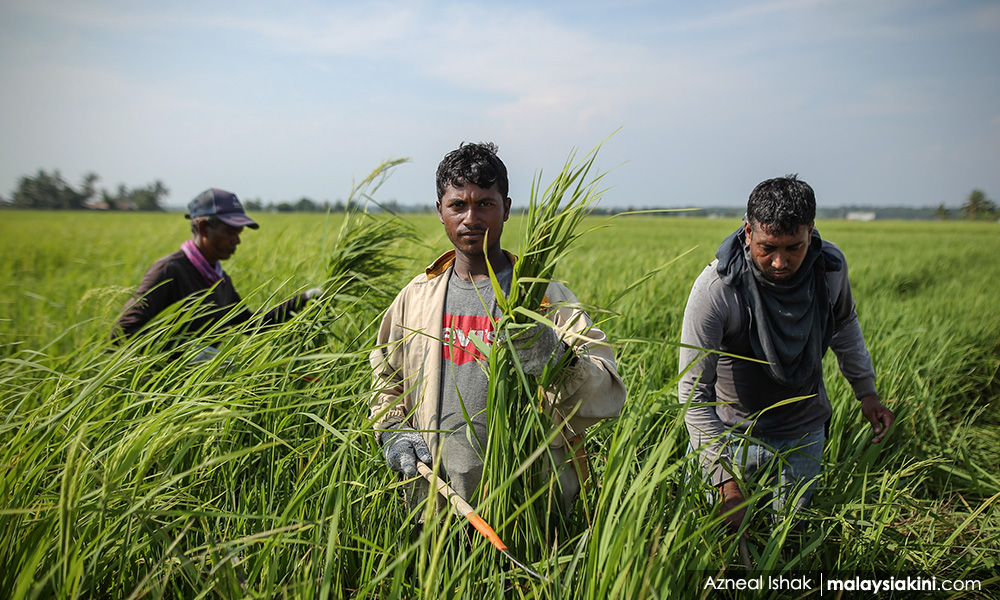 'Shamin' wasn't as lucky as Amin. He came to Malaysia from Bangladesh five years ago at the age of 18, without a job offer.
He too paid a local agent in Bangladesh RM20,000. Did he ask what the payment was for? Shamin shakes his head, telling us he never knew the real reason.
"The agent said he needed the money to arrange our travel documents, but I actually paid for the air ticket myself. I don't know why they collect so much money, but all of us paid that much, it's normal."
Remediation payments 
Shamin has another problem. His passport is with the Malaysian agent, hence he cannot get a full-time job. He has resorted to odd jobs which the agent assigns him as and when.
His salary is based on an hourly basis and varies depending on the negotiations between the agent and the employer.
"The more hours I work, the more I can earn so I always work overtime."
Shamin is currently working in a bedding factory located in Seremban, earning between RM1,400 to RM1,650 per month.
In July last year, the issue of recruitment fees and deductions from wages were central to a ban imposed on Top Glove Bhd's products by the US Customs and Border Protection (CBP) Agency.
The Malaysian company is the world's largest producer of rubber gloves.
Two months later, the company in its bid to get the ban lifted, undertook to pay about US$40 million (RM166 million) in refunds to its migrant workers.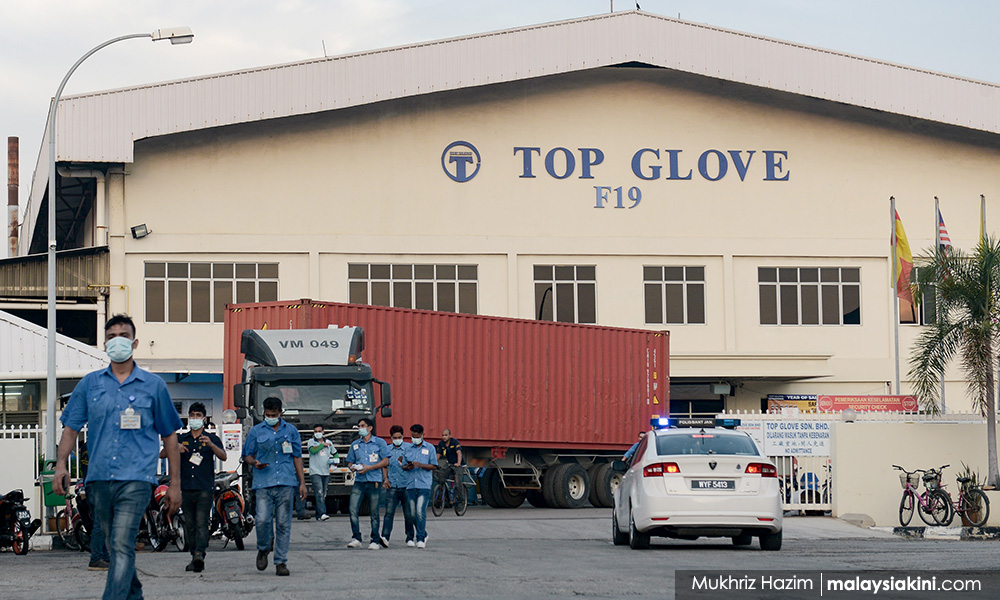 Media reports cited company documents as saying the rubber glove maker will pay workers from Nepal about US$1,500 each and workers from Bangladesh about US$4,800 each to cover fees they paid to recruitment agencies in their respective home countries.
Up to the end of January, Top Glove has made remediation payments of up to RM61 million.
Merciless agents
But hundreds of thousands of foreign workers who work for small businesses and the retail sector across Malaysia have little hope of recouping what they paid recruitment agents in their home countries.
But it is not just the workers who get the wrong end of the stick from recruitment agents. Employers are also forced to pay large sums of money to Malaysian agents and the only way to recoup their money is from the workers' salaries.
Chinese medicine practitioner, Liok Kok Liong, who runs a traditional Chinese pharmacy said he is at the mercy of these agents and their exorbitant fees.
"The agent's fees to get an Indonesian worker went up from RM4,000 to RM12,000 between 2004 and 2017. Nowadays, we have to pay at least RM18,000, and this has to be paid in one lump sum."
Liok hired 10 Indonesian workers and the fee he paid previously was said to be for gao dim (settling) his workers' travel and working documents.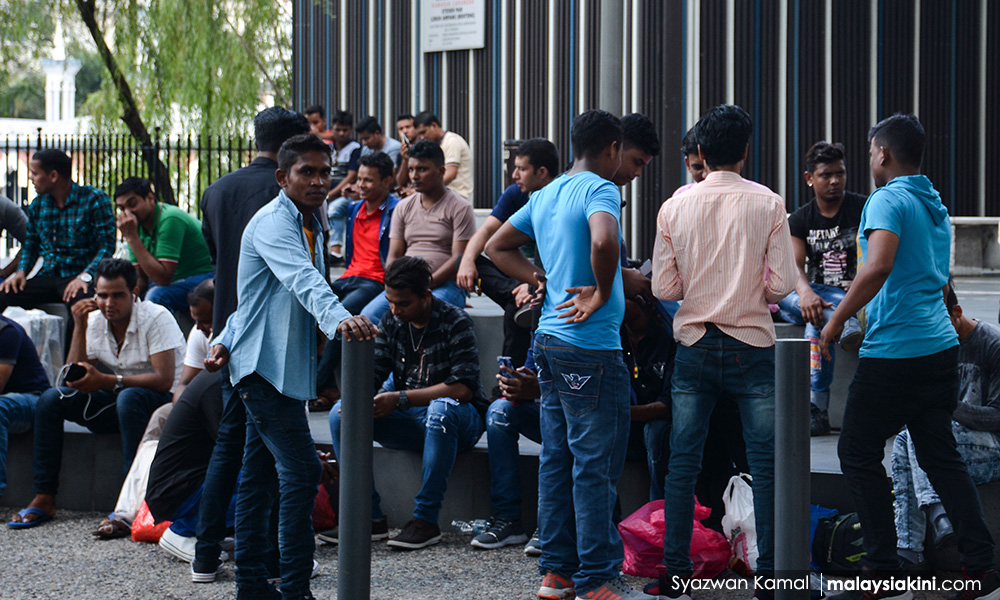 Meanwhile, 'Mahadi', who has been operating a mamak restaurant for 17 years says it would be cheaper for everyone if the agents are cut off.
"They are not needed. As long as I can provide the proper documentation to the Malaysian authorities, I can get rid of the local agents."
So how does Mahadi get his workers?
"I have friends in India and they help me to source for labour. I also have contacts with Pakistani agents."
But he admitted that he, too, makes deductions from his workers' salaries to pay his contacts in India and Pakistan.
"It is small compared to what I have to pay if I had to go through a Malaysian recruiter."
Legal provisions
Not all employers prefer to take this route. To avoid the hassle of doing the paperwork and spending hours at government offices, they prefer to go to a middleman.
Meanwhile, Human Resources Minister M Saravanan says there are restrictions on agents' fees.
"The Private Employment Agencies Act 1981 (Act 246) states that the placement fee for non-citizen employees to be employed within Malaysia cannot be more than one month of the basic wages for the first month."
This provision, he says, also provides for the placement fee to be imposed either on the employer or on the non-citizen employee.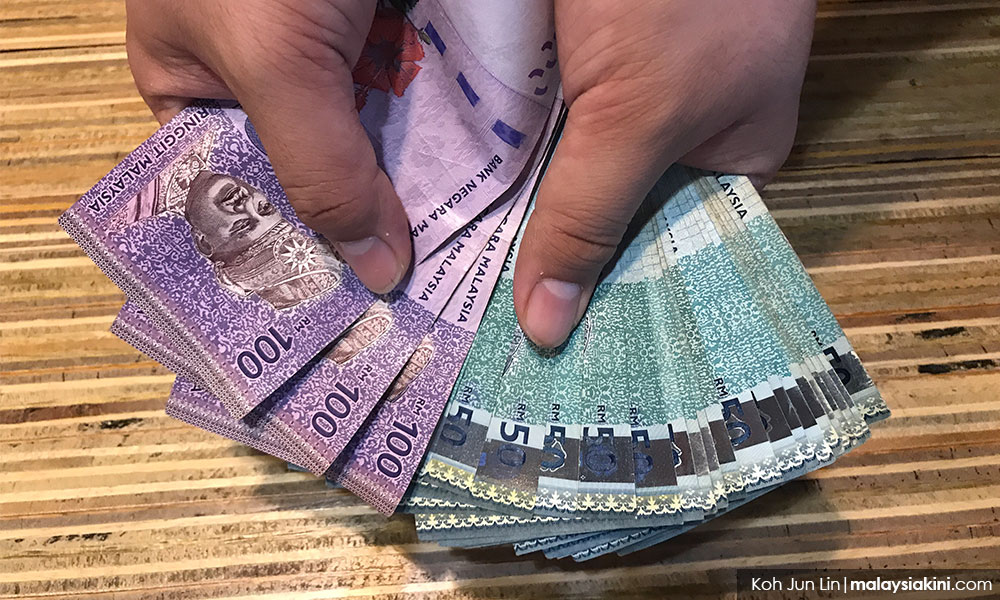 However, if such a fee has been paid by the employer, no placement fee can be demanded from the non-citizen employee, he pointed out.
In a publication, "Business Responsibility on Preventing and Addressing Forced Labour in Malaysia, 2019" the Malaysian Employers Federation (MEF) said that policies and practices on the recruitment and employment of migrant workers are heavily dependent on third-party agents.
It said the dealings between agents and foreign workers are swept under carpet, as long as the agent manages to provide sufficient labour to ensure smooth production outputs for the manufacturers to make a profit.
By doing this, the employer is indirectly giving the green light for the exploitation of foreign workers and encouraging inappropriate dealings due to high manpower demand.
Foreign workers – who have little knowledge of their rights – are in fear of losing their jobs and thus add to the worsening exploitation issue, the MEF publication said.
With employers seeking cheap labour and agents wanting to make a fast buck, the migrant worker is exploited to the hilt with little protection from the law.
For original article please click here! https://www.malaysiakini.com/news/571228